 Copyright 2010 Rader Collision Center. All Rights Reserved.
Learn about our New Waterborne Paint System
Did you know that many auto manufacturers have also stated to use waterborne systems? Here at Rader Collision we do our best to return your vehicle to post incident condition, including using similar techniques as the manufacturer, like our new waterborne paint system.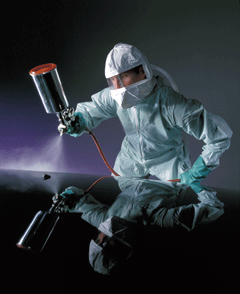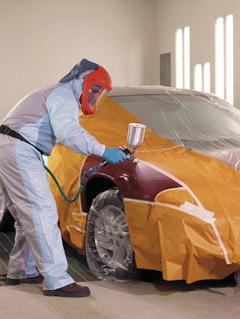 Using low VOC water based latex resin pigments, our new paint system produces less Volatile Organic Compounds and less pollution into the air.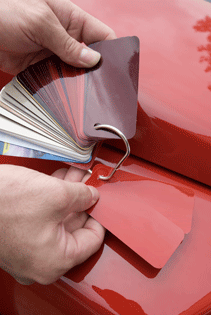 Unlike conventional solvent based paints, the Envirobase® waterborne paints by PPG are engineered with an anti settling technology, making them easier to mix and provide more accurate color matching.